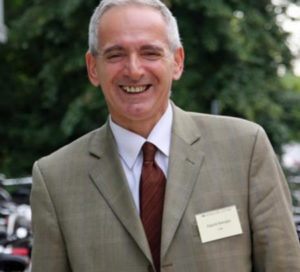 He is presently a public policy adviser to governments and non-governmental organizations worldwide, an author of numerous academic/public policy and widespread media publications in several languages and an international philanthropist focused on assisting victims of organized crime worldwide.
Professor Dr. Buscaglia presently holds the position of Senior Scholar in Law and Economics at Columbia University (in New York, USA) since 2005, Visiting Professor at the Universidad Nacional de Buenos Aires (Argentina), "Visiting Senior Academic" at the Università degli Studi di Torino (Italy) and frequently advices governments and civil societies as philanthropist or as a contractor through bilateral and international organizations.
As an academic, Prof. Buscaglia has published widely since 1993 within the field of law and economics of complex crimes and its links to human security and the development of democracy, also delving into the economic analysis of human rights. Dr. Buscaglia's scientific articles have been published worldwide in many languages. His latest field empirical research covers 118 countries by addressing the legal and economic factors explaining the vertical integration of organized crime within formal economies and civil societies. Dr. Edgardo Buscaglia is also one of the three co-founders of the Latin American and Iberian Law and Economics Association (ALACDE).
Dr. Buscaglia has also served as Visiting Professor of Law and Economics at the University of San Andres in Argentina (2013-2016); at the Mexican Autonomous Institute of Technology (ITAM) in Mexico between 2003 and 2013; as Visiting Professor at the Mexican National Autonomous University (UNAM, 2012-2013); as Director of the International Law and Economic Development Center at the University of Virginia (in Charlottesville, VA USA: 1999-2005); as Visiting Professor at Georgetown University (Washington D.C., USA: 1995-1996), and as a fellow at the Hoover Institution, Stanford University (California, USA: between 1991 and 2008).
Dr. Buscaglia is also an internationally well-known philanthropist and civil society leader engaged in supporting non-governmental organizations in their combat and prevention of organized crime, including his philanthropic support for combatting wildlife trafficking at
the Wildlife Justice Commission in The Netherlands or his philanthropic and technical support for preventing human trafficking in Mexico and in Central America as Director of the International Law and Economic Development Center. Dr. Buscaglia currently also serves "pro bono" as President of the Institute for Citizens Action in Mexico and as President of the Board of the non-profit "Friends of Wildlife Justice Commission". Dr. Edgardo Buscaglia has also served on the Board of Governance of Transparency
International (Berlin, 1995-99).
Since 1990, Dr. Buscaglia studies the impact of legal and judicial frameworks on economic development and on democracy while delving into the economic analysis of organized crime and associated corruption. He has participated in field research in 118 countries and provided assistance for international organizations on the economic analysis of judicial and civil society sectors in several countries within Africa, Asia, Latin America and the Middle
East. Within these domains, Dr. Buscaglia has also provided policy advice to governments within these domains in 118 countries, including Afghanistan, Colombia, India, Jordan,
Lebanon, Mexico, Nigeria, Russia and Yemen.
Dr. Buscaglia frequently publishes articles and accepts interviews within the general media, including New York Times, Al Jazeera, and Financial Times, among many others.